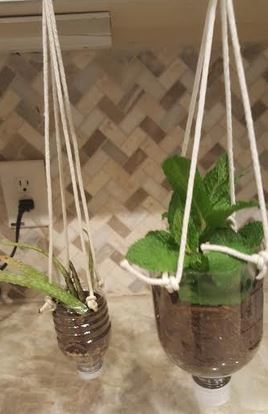 8. Hang planters!
Priority: Like it a lot
Added: 2017-03-29 by another contributor
Use various size bottles so students can plant succulents and/or herbs. The small bottles are great for sprouting bean seeds. Easy for younger students to cut and fill. Mid and large bottles could be used to grow a lettuce or celery stalk that was going to be thrown away or to grow garlic or green onions. Look further in this list for a link.