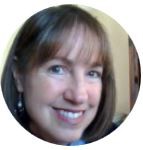 Your account picture or "avatar" is an image that represents you online—a little picture that appears next to your name when you interact with websites. We use Gravatars that are associated with your email address.
A Gravatar is a Globally Recognized Avatar. You upload it and create your profile just once, and then when you participate with Udorami or any other Gravatar-enabled site, your Gravatar image will automatically follow you there.
Gravatar is a free service for site owners, developers, and users. It is a service that is run and supported by Automattic, the people who bring you WordPress. To set up your own Gravatar just follow the directions at this link.