Assigning A Circle to a List
Every time you create a list or edit the list settings, you assign a circle during the process. See below:
New List
Go to "My Lists"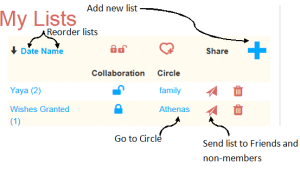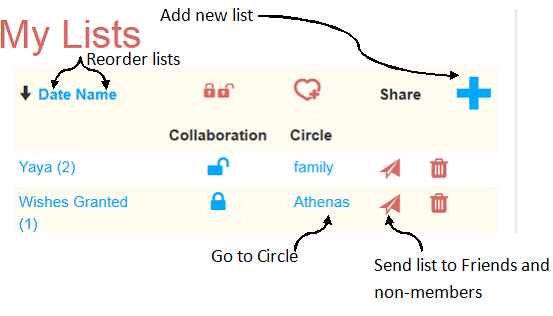 and click on the BIG BLUE plus sign.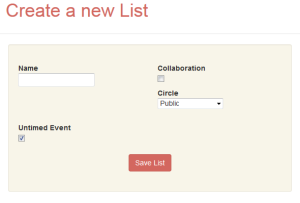 Please note that you are given three circle choices from the beginning: Public, All My Friends, and Just Me. These are self explanatory, we hope.
As you create circles, your choices expand.
Existing list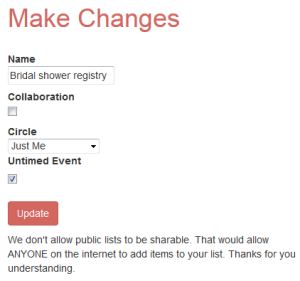 Go to the desired list,

Select

the

blue

pencil near list name.
Make and save changes.
That's it!