Collaboration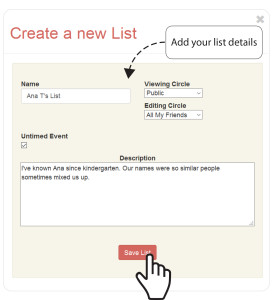 Collaborating with your friends is easy!
Just make your editing circle bigger than yourself whenever you create a new list OR edit the list settings,
You can change the circle and collaborative aspect at any time.
This feature does extend to a Public circle for viewing
Your friends need to have you as a friend and this list will show up on their "My Lists" page AND as a choice when adding an item. Sooooo Fun!