Sharing a List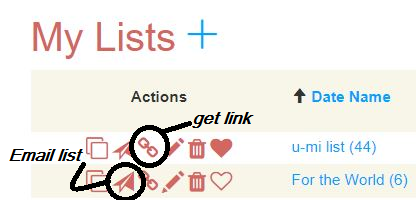 You may copy and share a link
OR
email a link to view and mark items on any list you own or collaborate.
Go to My Lists OR to the top of a list
For a link select the blue or red chain
Even a non-member will be able to view, mark items and easily navigate (click!) to any page you linked.