We enticed you with traditional chocolate and flowers.  We've suggested special events and places to visit. And of course Valentine's Day would be nowhere without a His & Hers list. But for teachers, Valentine's day can be a tricky holiday in the classroom. Between candy hearts and chocolate, kids bouncing off the walls can be detrimental to class participation — and let us not even get started on allergies and more.
It's a no-brainer that crafts may be the way to go, especially since the favoritism involved with valentines are quickly forcing them to decline. But quick and basic crafts may be too simple for kids that are "too cool" for such simple tasks with little reward.
At Udorami, we've thought long and hard about what the perfect Valentine's craft would be and here's our verdict: A Valentine's love potion! (AKA: lava lamp and a science project.) And the best part? It's inexpensive and even free through in kind donations when you use our platform! And you can do this as a winter or holiday project instead of a Valentine's Day project by changing up the glitter and food coloring!
To start off, you'll need some basic supplies:  (You can copy this Udorami list for yourself – and send to parents so they can help you get supplies!): A bottle per student, recycle them always! vegetable oil, water, an Alka-Seltzer (effervescent) tablet per student, food coloring, glitter of your choice (We know. This part is totally optional.), plenty of napkins and an easily accessible sink
Instructions:  ( Don't worry, they are simple!)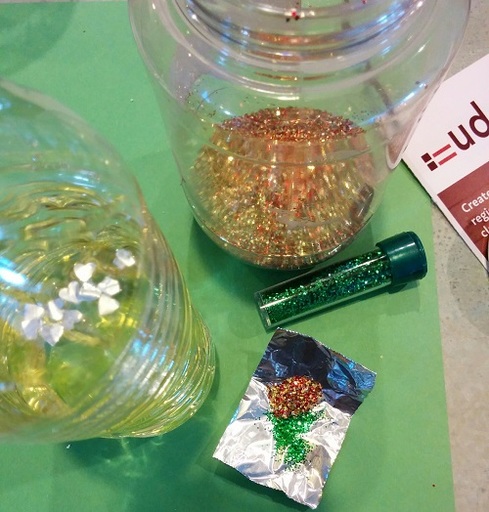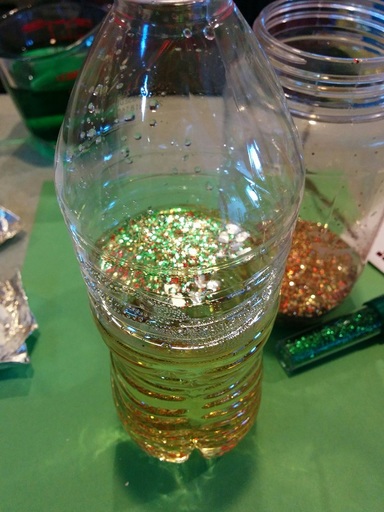 Oil and glitter
Use a creased paper as a funnel to get the glitter into bottle opening. You can see I only added oil less than halfway since it's the expensive part. Notice even the big pieces of glitter are floating. Buoyancy is a major consideration for boats and rubber duckies!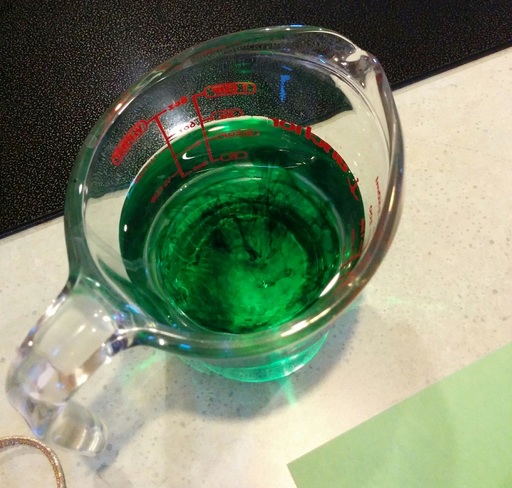 Colored water
Just a couple drops. You can let your students watch the drops swirl and mix even without stirring for a few minutes to talk about currents. Even mix a couple colors together.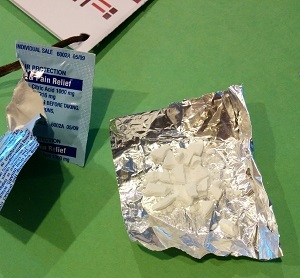 Crushed tablet
It doesn't have to be pounded into a powder and some different sizes will make the reaction last longer and have different punches.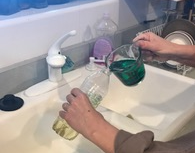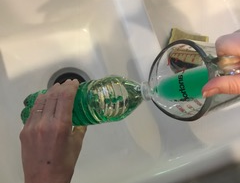 Final pour
Notice the colored water is sliding down beneath the oil. The two will not mix entirely, like most salad dressings.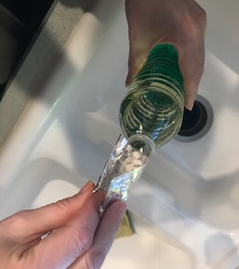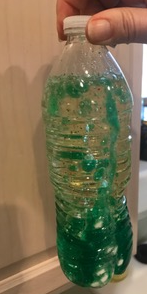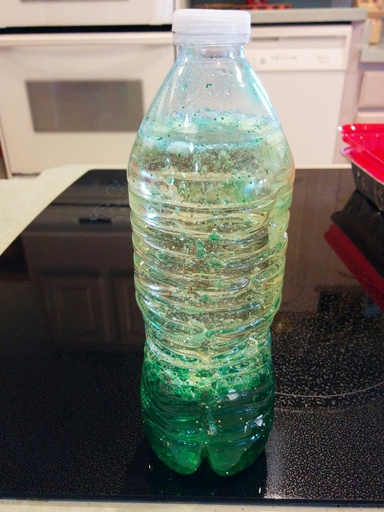 Finished and quiet
The chemical reaction from the tablet is almost finished, but there is still the lesson for oil and water not mixing available. Have your students shake it up occasionally and see if it separates out.
That's it!
While our hats are off to teachers that can teach and entertain, we hope to make your lives a little easier with some great ideas that help you teach valuable lessons (density, anyone?). And in that spirit, we've attached a Udorami list of all the supplies you'll need — and even threw in a lesson plan! Check it out here:
P.S. We know what you're wondering, and if we'd seen "free" anywhere, we wouldn't forget it either. With Udorami, we make it easy to find the things you need, and even easier for you to let other people know what you need. Right now, if you had a Udorami profile, you could save this list and a notice would be sent to everyone that follows you! (Hint: we're talking about student parents, your parents, husbands, boyfriends, the limit is endless!) But it's not too late join, create a profile today, save the list, and add some friends and contacts- we'll take care of the rest.
A teacher plan for a lava lamp! Coming in time to celebrate, educate, and recycle bottles.