I love to use wine in my cooking and we had soooo many grapes! This is a list "in-progress" until at least October 2016.  by Athena Chris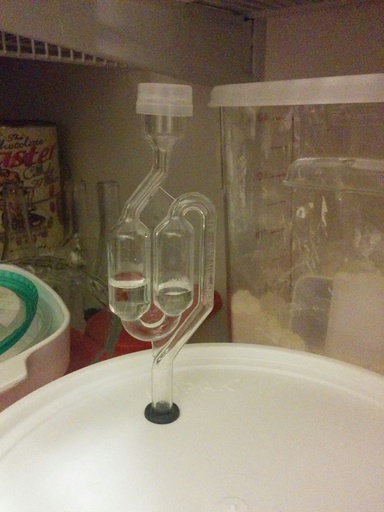 Secondary fermentation with airlock
Specific gravity reached 1.03. We strained the juice into the other bucket and fastened clean loud and airlock with purified water. Now we wait three weeks to check again. Desired S.G. is 1.000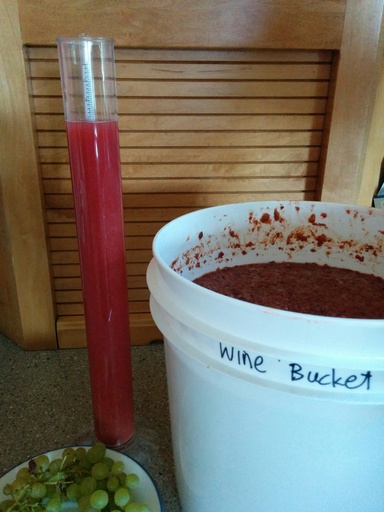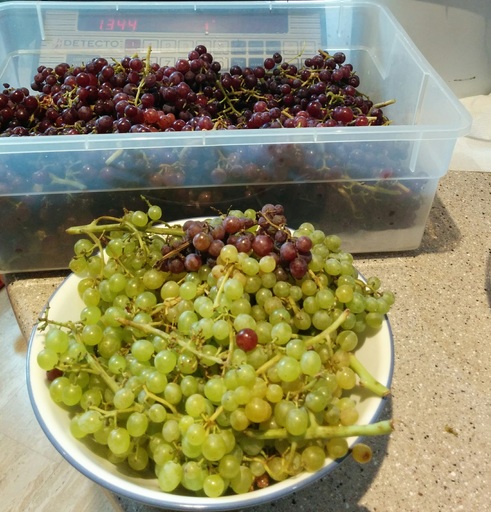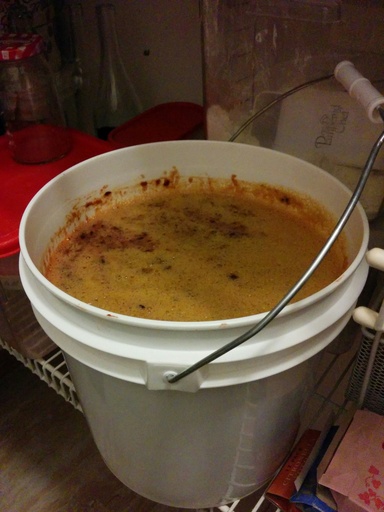 Primary fermentation
S.G.=1.093 without sugar. Acidity reading 3.6. 7" of must and juice. We had 13lb of destemmed and 2lb of frozen then strictly juiced grapes. Yeast added 12 hrs later. One crushed Camden tablet. And a handful of water soaked oak chips. We probably added the chips in the wrong step, but too late now! Daily stirring and S.G. check until 1.03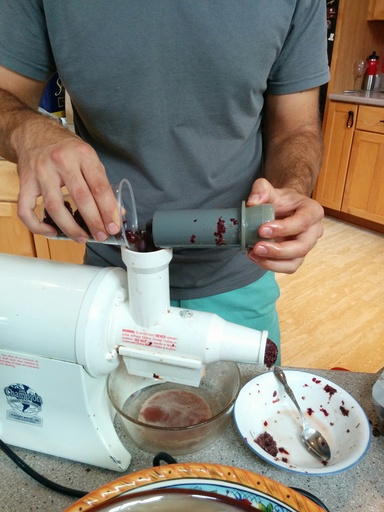 Crushing the grapes
No stomping this time! We borrowed this juicer from Zdenka. We added the pulp back into the strained juice.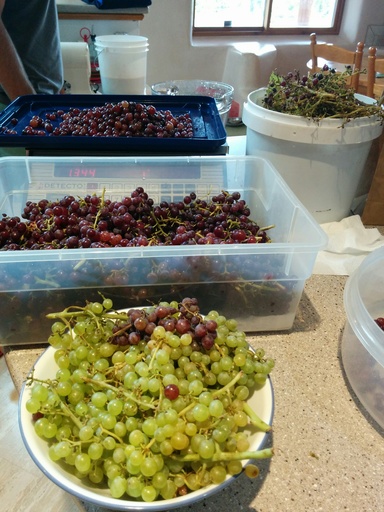 Weighing and destemming
Red grapes ferment with the skins but the stems will make it bitter. These were a bit difficult and took hours to strip off! 14+ without stems.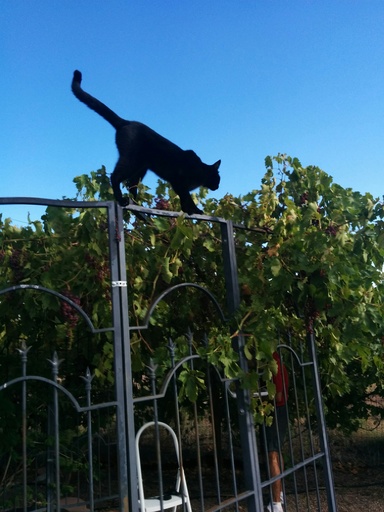 Picking the grapes
Over the course of a week we picked over 15 lb of our red grapes. We brought the first batch to church to share with our Church community.