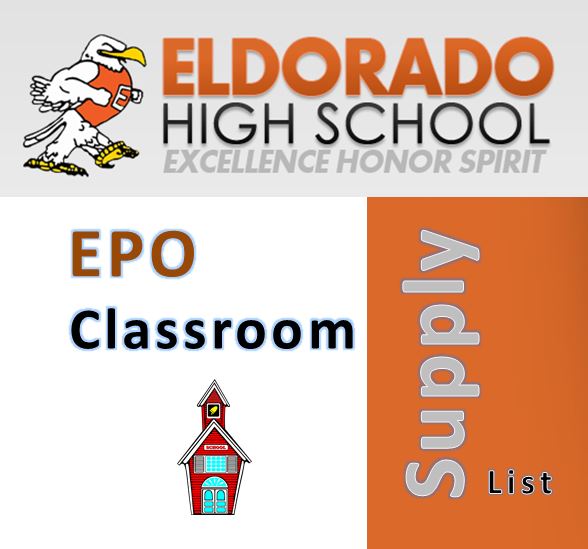 EPO routinely helps supply classrooms with materials not covered by traditional budgets.  Go to the working registry for details and to donate.  by kristi Welton-Kidder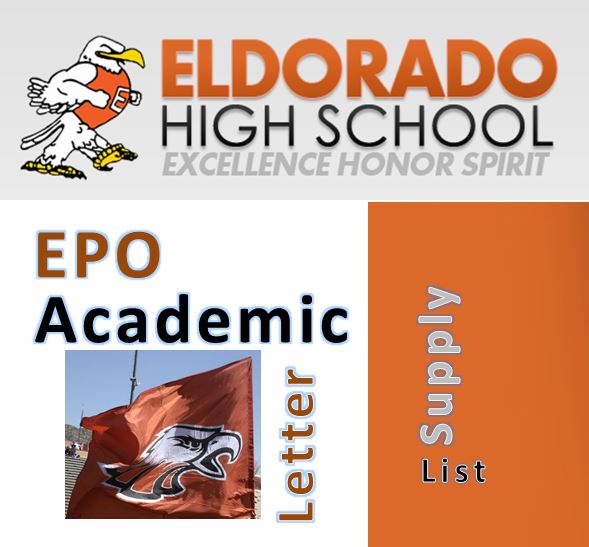 Parents stop sending out multiple emails to coordinate activity supplies. Created and managed by EPO. For details and to donate go to the  working registry link.
Eldorado High School Parent Organization membership or donation
https://eldorado.aps.edu/epo Welcome to your Eldorado Parent Organization (EPO) website! Your involvement, opinions, ideas, talents, and skills are critically needed to offer guidance and support for our students, teachers, and staff. Your $35 donation for membership (or any amount you can give) is also greatly appreciated and needed to support the programs offered by our organization which benefit students, school, and faculty/staff of EHS. Thank you for checking this site out!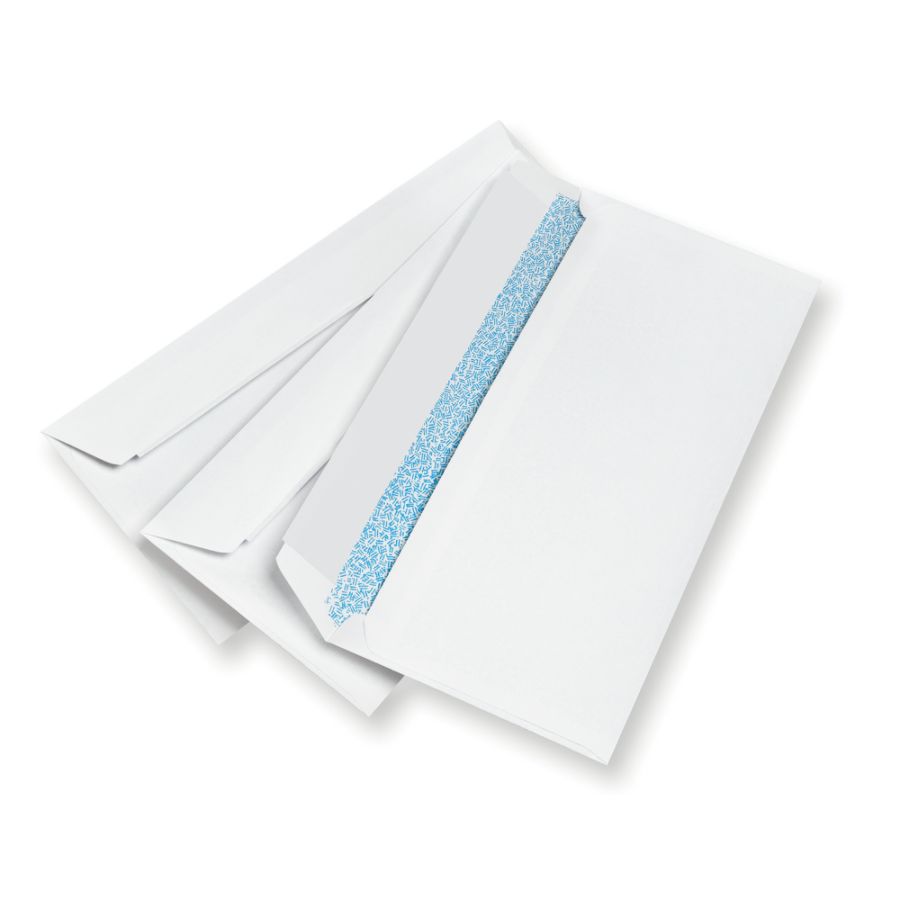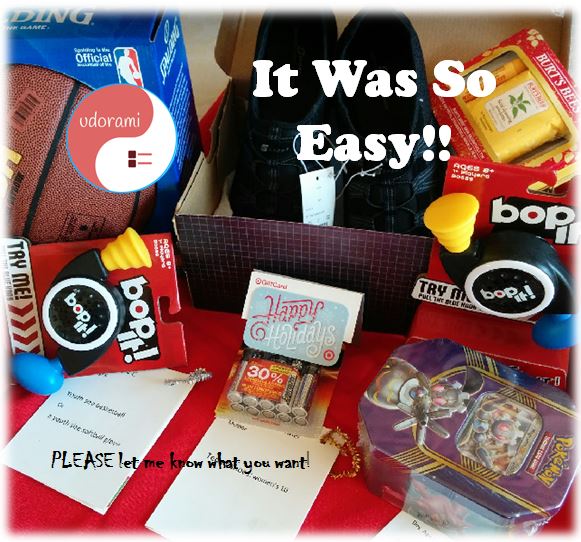 Every year our Church has a gift tree with cards for every request. Knowing exactly what they want really helps and makes me feel like their godmother. They have specific wrapping directions based on the agency conducting the service. See the registry!    by Athena Chris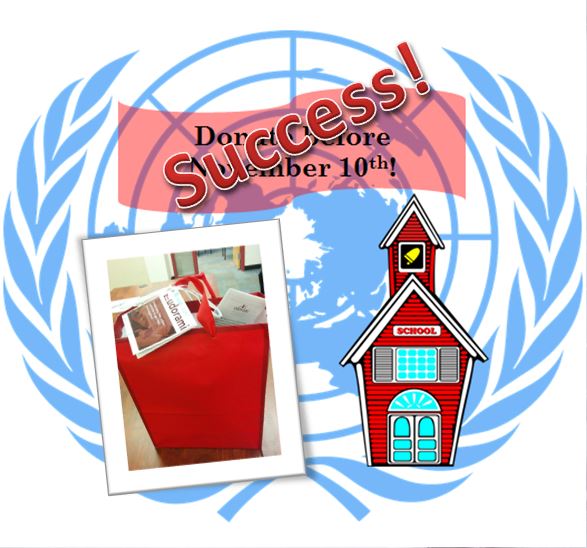 This list WAS the REAL thing, friends. Donations: business checks, money orders, or cashiers checks made payable to Valley High School- Model United Nations (memo line -Account #329.) 1505 Candelaria NW, Albuquerque, NM, 87107. For in-kind donations and to comment, login and go to registry.  
MUN State Conference Travel List
by Chrisula Cunningham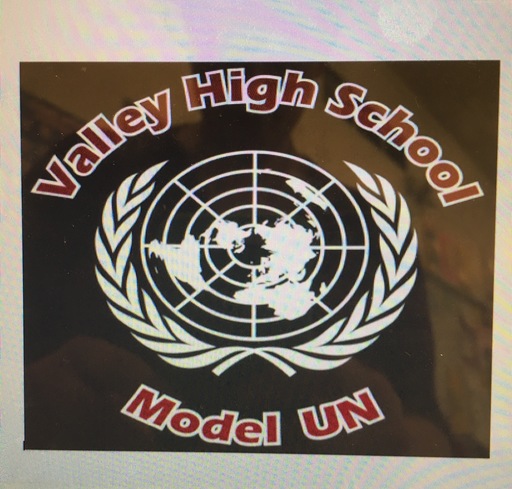 VHS MUN Community Letter Intro
We are very appreciative of the generous past support from the VHS Administration, Parent Advisory Committee, and the Valley High School community. It has allowed or club to be operational, students to participate with out excessive financial burdens, while maintaining academics and memberships in other activities within the Valley Community. You can contact Ms. Chrisula Cunningham and Ms. Tess Sanchez through e-mail at cunningham_cj@aps.edu or sanchez_mt@aps.edu .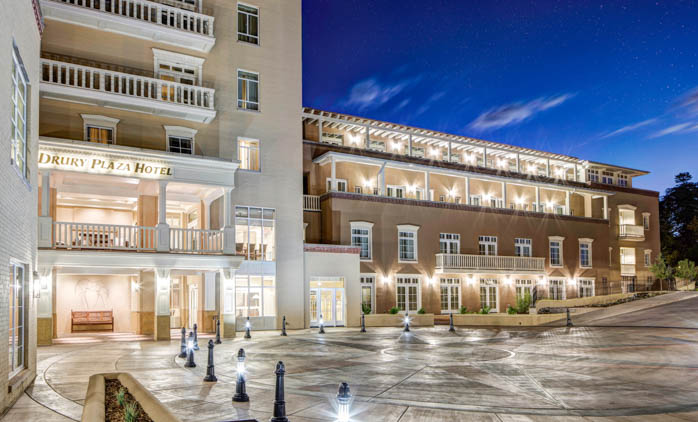 Lodging
In process of negotiating for rooms and price.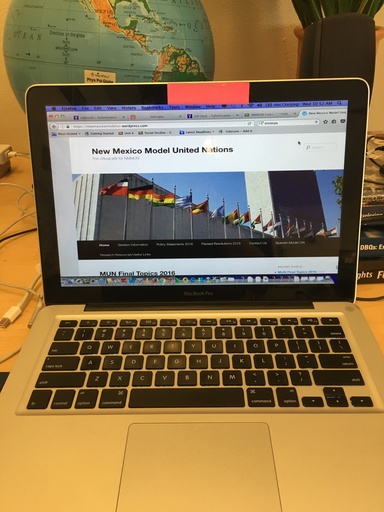 Santa Fe Sage Inn Hotel
Estimated Hotel costs this year: Sage Inn @ 89.99 x 2 nights = $ 179.98 X 5 rooms = $899.90 Queen Rooms SOLD OUT! Will keep in mind for next year!
Rio Metro Train Fares
12 Student fares (reduced fares W/ 6 zones)@[1 way= $5.00] =$10.00 round trip = $120.00_____ 2 Adult fares @ [1 way= $10.00]= $20 round trip = $40.00 _____TOTAL= $160.00
Upper Crust Pizza
Exact orders vary: 3-4 Specialty Pizza @ $22.75 and/ or ___Tossed Salad $ 6.95 ___Several Pitchers of drinks @ $6.95 each See about tipping procedures.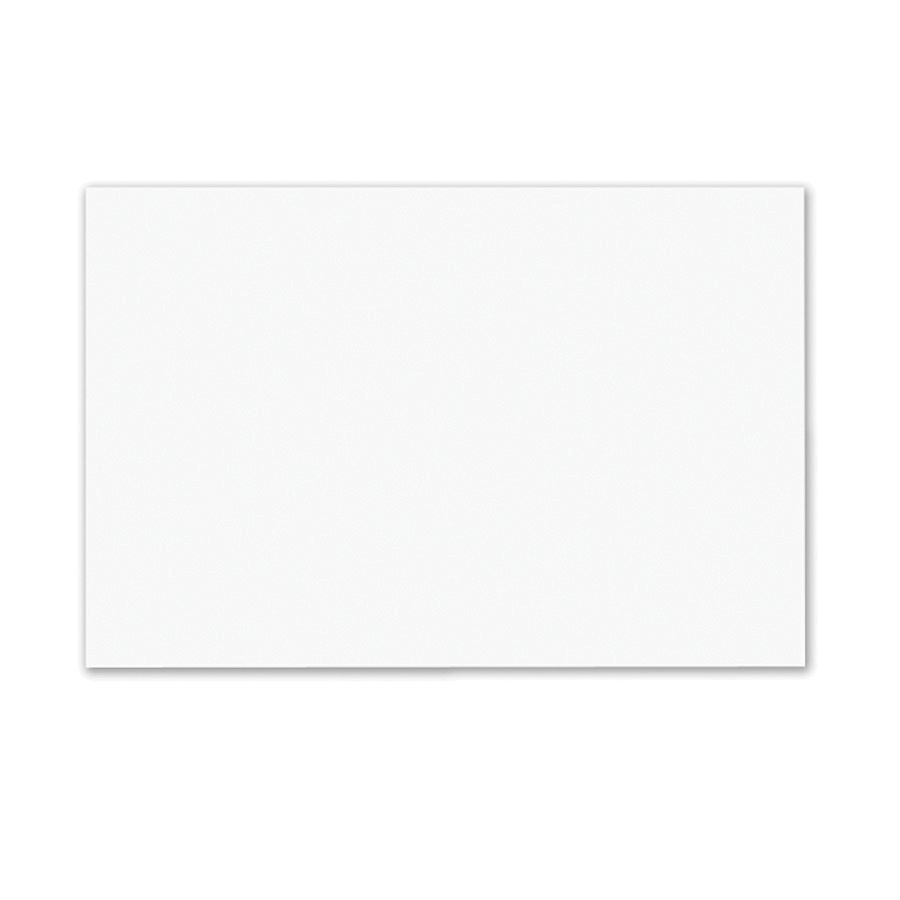 Hanging Name Tags
VHS MUN has some of these, need a few more for this conference and for the future.