Westward Ho! I used Udorami to plan and track our trip with 2 adult sons and my husband. We were all coming from various parts of the country for dual duty: tour a couple potential college campuses and vacate.  I added items using my smartphone and you could follow our progress! I also moved items from my working list to the public one shown in blog form below.
Before we go, though, Did you know traveling has health benefits?  Karen Reed in PositiveHealthWellness.com lists eight of them here. I especially liked the idea of just getting off your computer and moving. And for good health of the planet include lots of public transport, hiking and biking!   by Athena C.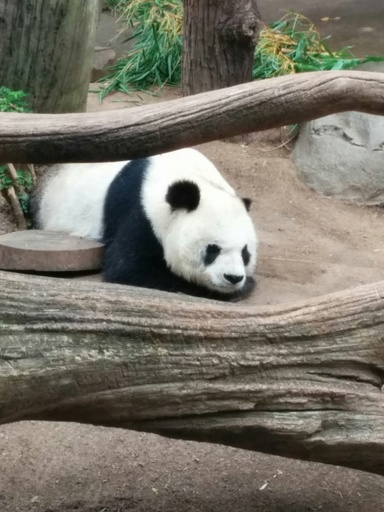 Final day in San Diego
The entire zoo was amazing! We went to the beach beforehand, so there was little time for dallying. Everyone saw their favorite plus a whole lot more. Shhhh, I even snuck some Ingress and received my fourth badge.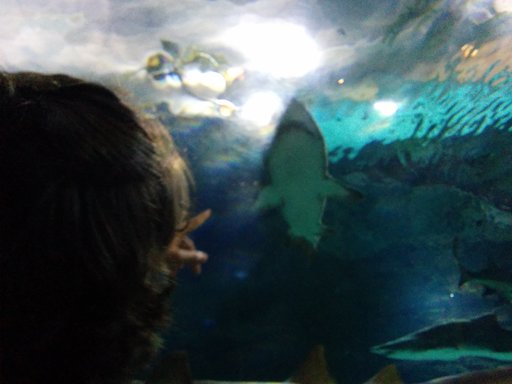 Sea World
After visiting UCSD, we jumped over to Sea World. Even though Mark was born in Florida, he grew up in Albuquerque and was "deprived" of the tourist traps, I mean fun. He got green chili stew instead... Fair trade! It was fun, though, and the shows were awe inspiring to campy.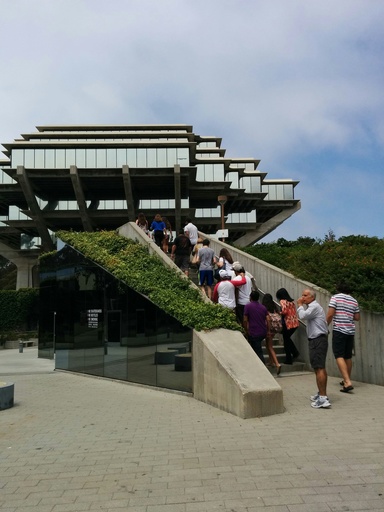 College visit to UCSD
Scheduled by our son, Mark, in hopes of combining computers and surfing. Any university with Geisel's library (aka Dr. Seuss) has my vote.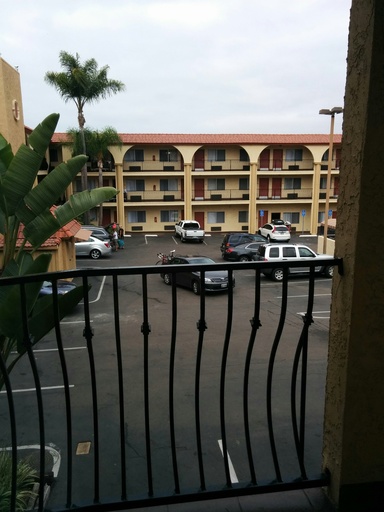 View from San Diego hotel room
Ooops, no more splurging! This one is more our typical style. Costs the same for 3 nights that Pismo Beach cost for one.. Still clean, a bed to sleep in, but it includes breakfast. It will take a while to recover, but well worth the trip.
Solvang
My picture. Had some required pastries to celebrate our drive through. The place reminded me of Tarpon Springs in Florida. The buildings reminiscent of a different country at one point in time, a time capsule.... Sort of. Quite commercialized and touristy now.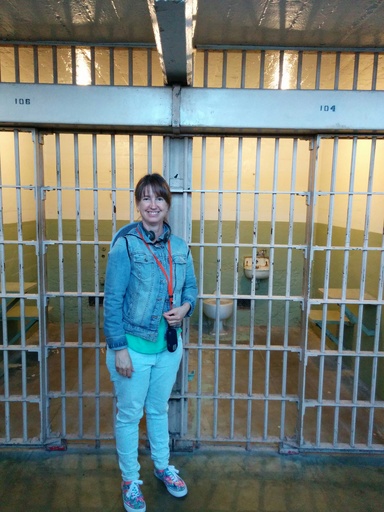 Alcatraz
Not used to having myself in pictures. I think my dorm room decades ago was slightly bigger.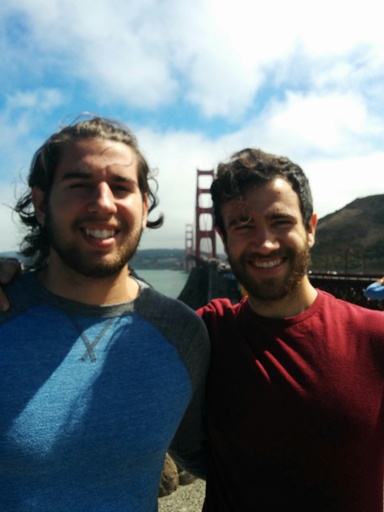 Crossed the Golden Gate bridge
Paul and Mark finally posed for me.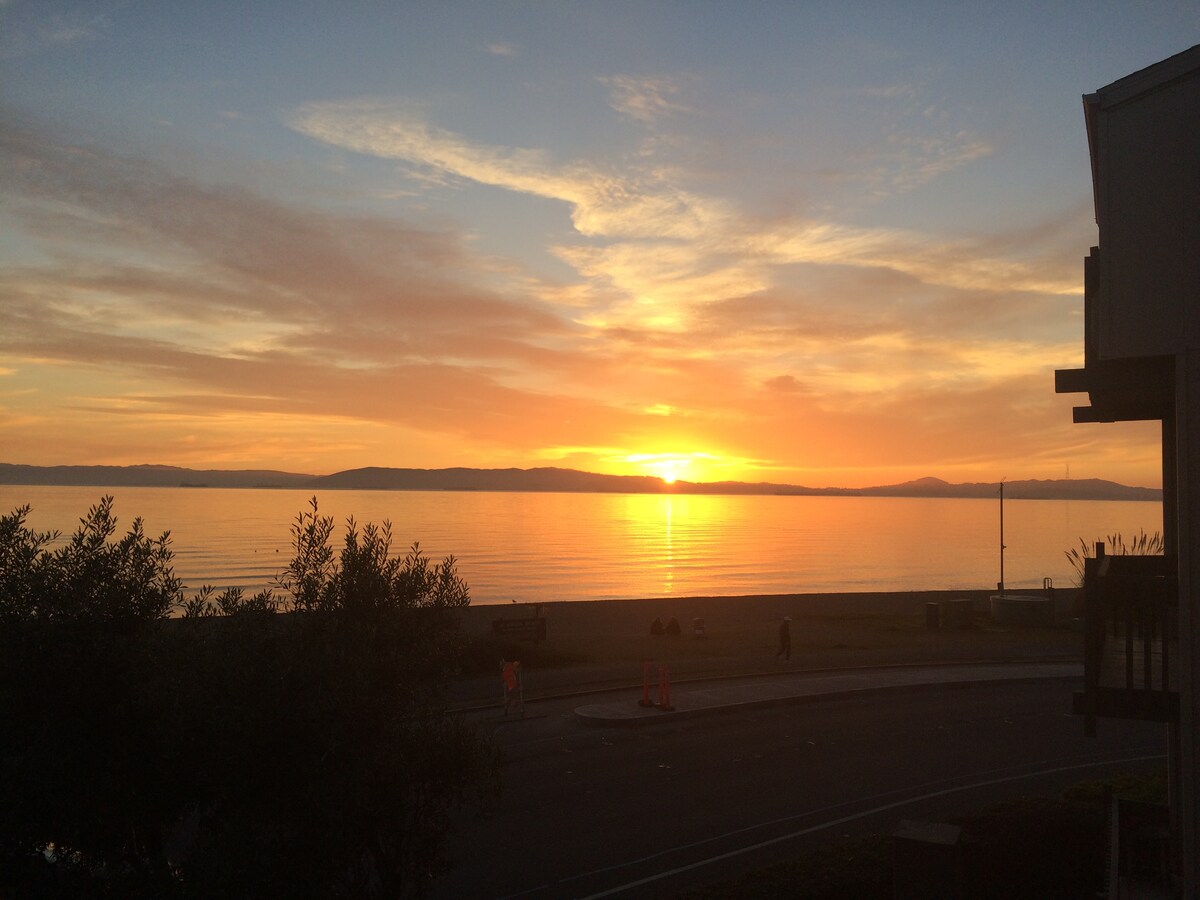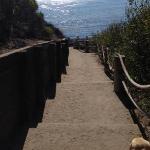 The Cliffs Resort -Priceline
I used link when checking out to make hotel charge proper fee. It was the first time using priceline. It worked!!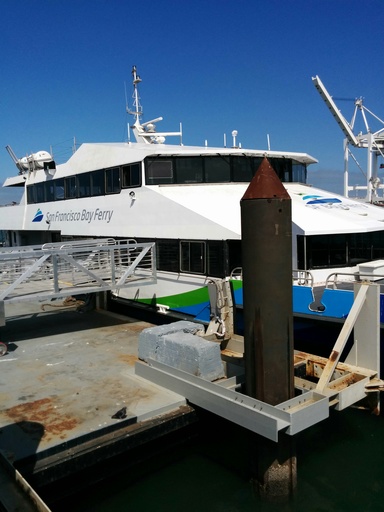 San Francisco marathon - and public transportation
Heck no! Not for a person who views running as an emergency procedure, but it happens to fall on the day I booked Alcatraz tour. I received a notice "encouraging" us to take public transportation and allow extra travel time.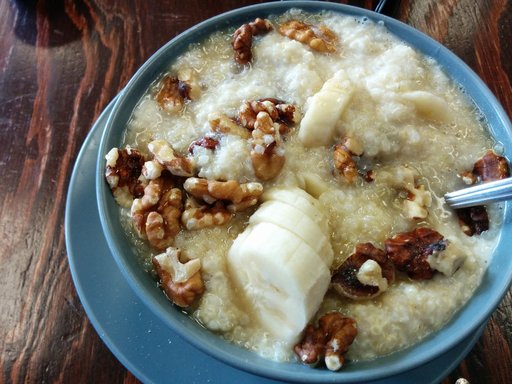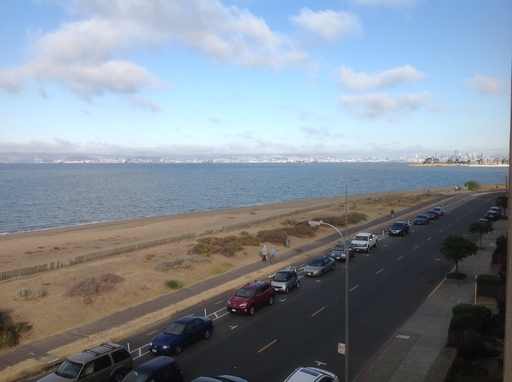 View from the balcony
First morning! OK, we had to crane our neck to get this picture, and so far we have witnessed no foul play.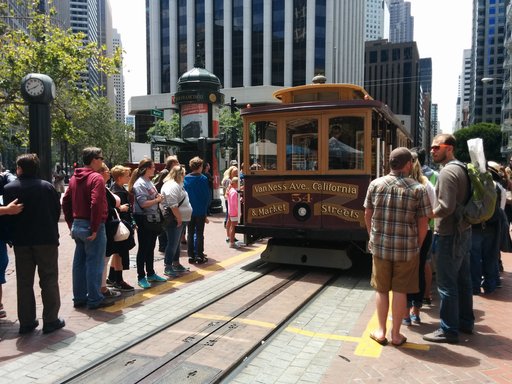 Cable car ride.
Fun ride to nowhere.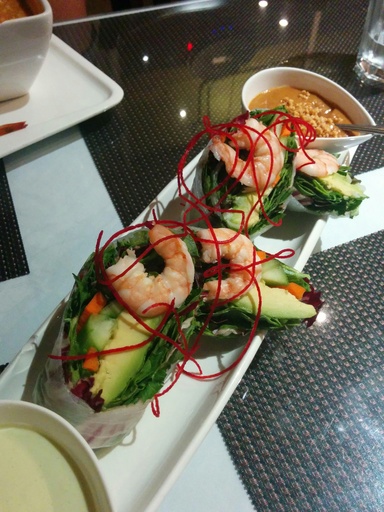 Spring rolls at Up 2U Thai
I decided on an appetizer for dinner.